Task 1 - Comparison of methods based upon different databases using the example of diabetes prevalence in Austria 2007
In diesem Task wird die Prävalenz von Diabetes basierend auf 2 unterschiedlichen Datenquellen mittels 3 unterschiedlicher Methoden ermittelt und verglichen.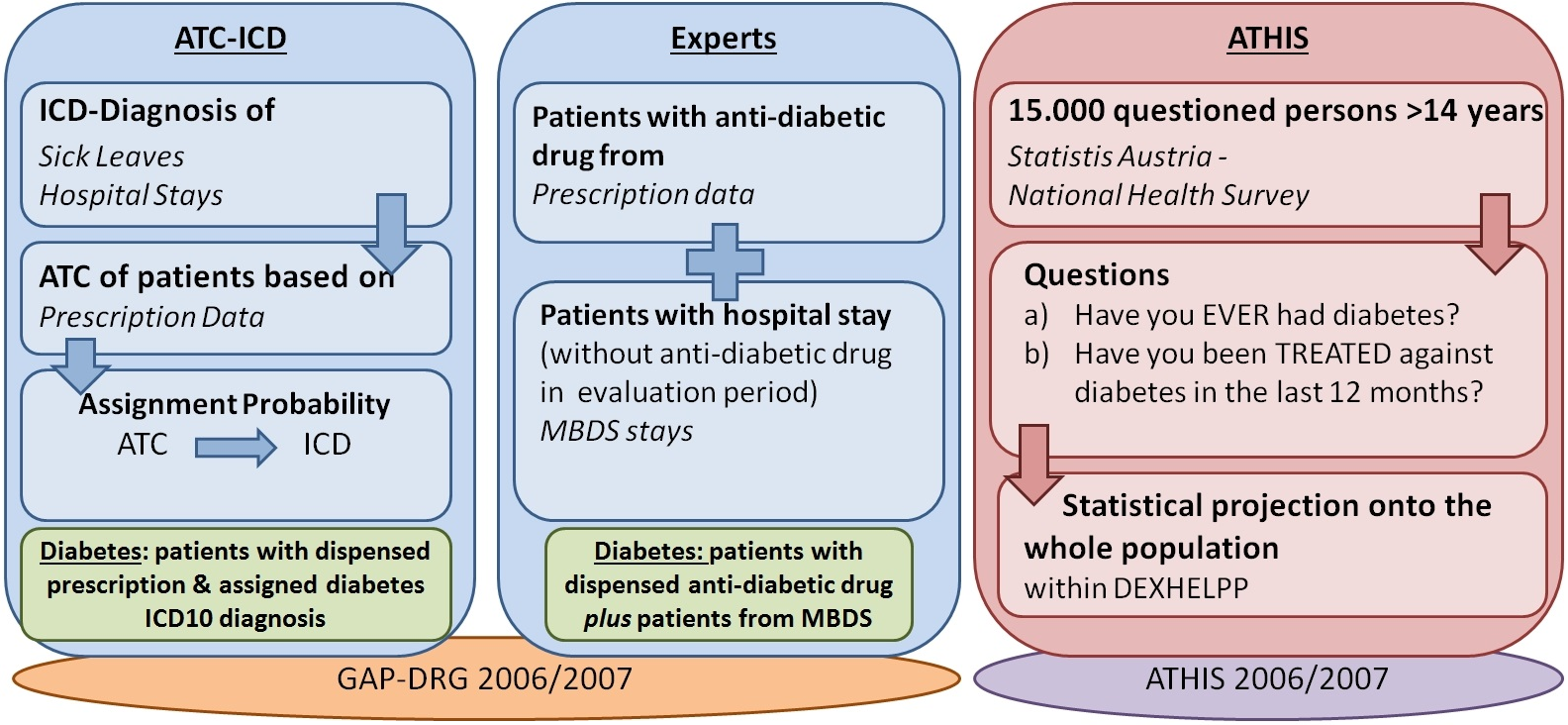 Nach dem Methodenvergleich sollen nun die Inhalte des Atlas kontinuierlich und in zunehmendem Detaillierungsgrad erweitert werden.
Task 2 – Darstellung der Prävalenzen auf Kapitelebene der ICD-9 mittels der Methode ATC-ICD
In diesem Projekt wird die Methode ATC-ICD (siehe auch Task 1) herangezogen und die entsprechenden Prävalenzen für die 17 Kapitel der 9. Revision der Internationalen Statistische Klassifikation der Krankheiten, Verletzungen und Todesursachen (ICD-9¹) auf bestehenden und neuen Graphiktypen dargestellt.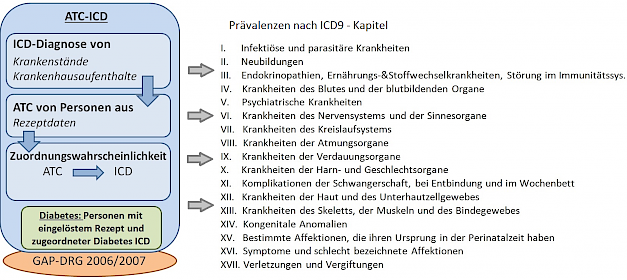 ¹Vgl. Deutsches Institut für Medizinische Dokumentation und Information (DIMDI), http://www.dimdi.de/static/de/klassi/icd-10-who/historie/icd-vorgaenger/icd-9/icd-9-das.htm, letzter Zugriff: 07.09.2016